Virgin Media


THE BACKGROUND
Virgin is one of the truly global brands, originally founded by Richard Branson in 1972 as a record label to promote the ground breaking Tubular Bells by Mike Oldfield.
Today it's a brand that flies around the world and one day soon literally into orbit!
Virgin Media is one of the many successful spin-offs. They provide fixed and mobile telephone, television and broadband services to businesses and home-users in the UK
The Challenge
Virgin Media were promoting their integrated TV and Broadband service.
Magellan World was tasked with creating a suite of branded items to entice potential clients away from Sky and other service providers.
A team of marketing experts were despatched across the UK to spread the message to a shopping centre near you. Armed with our weapons of mass enticement was a boon to their campaign.
The Solution
Magellan designed a bespoke branded pack items including T-Shirts, Sweets, Bottle-Openers, Key-rings and Pin Badges branded with the Virgin Media logo and message.
The Results
Virgin Media UK now provides 20% of all the Broadband services in the country!
Custom made laminated branded bags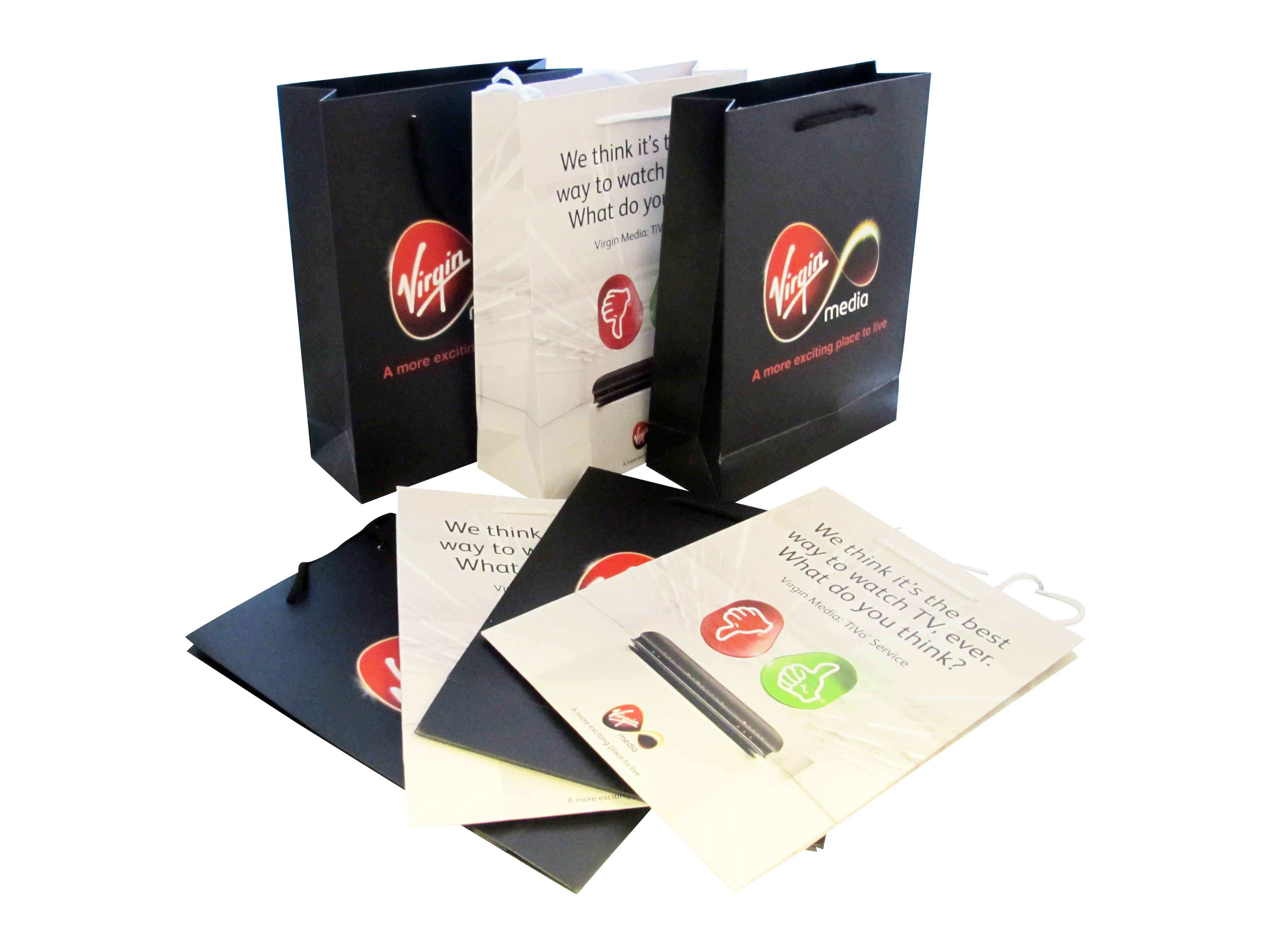 Branded T-Shirt



Branded Bottle Opener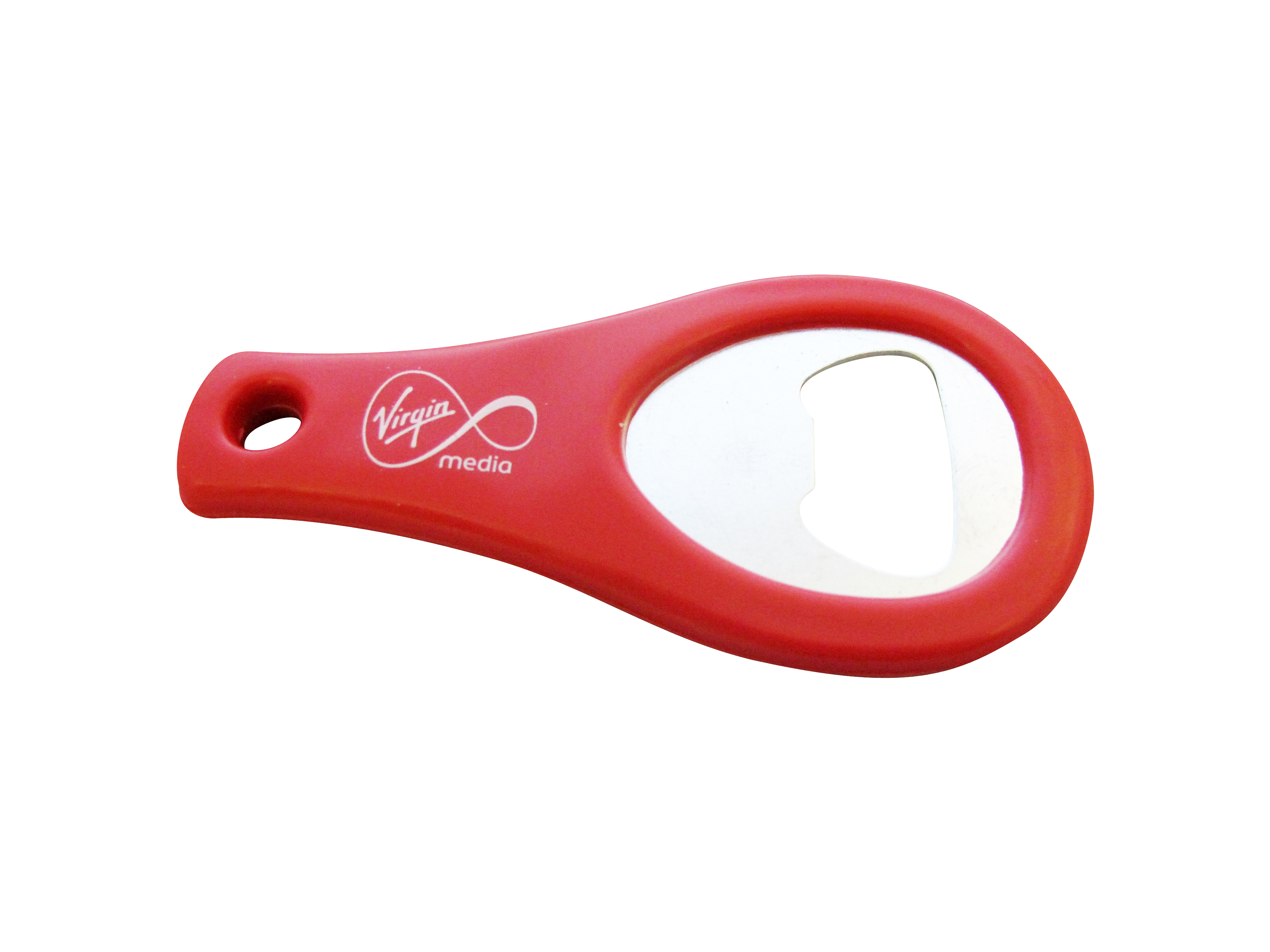 Virgin Badges